2017
2016
2015
2014
2013
2012
2011
2010
2009
2008
2006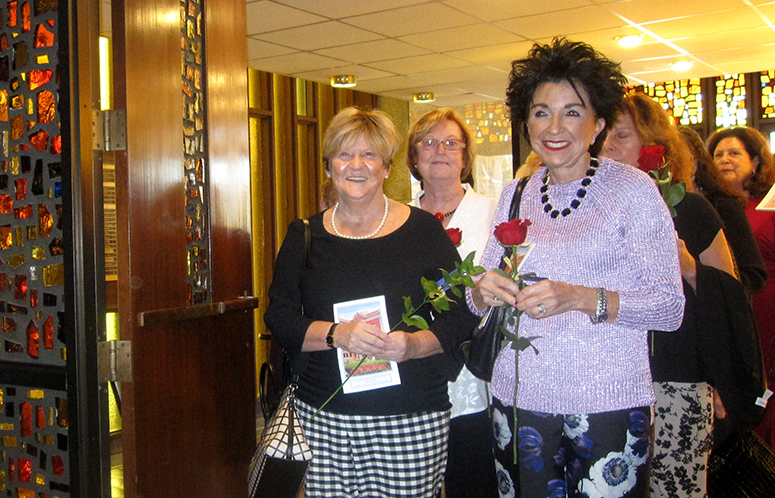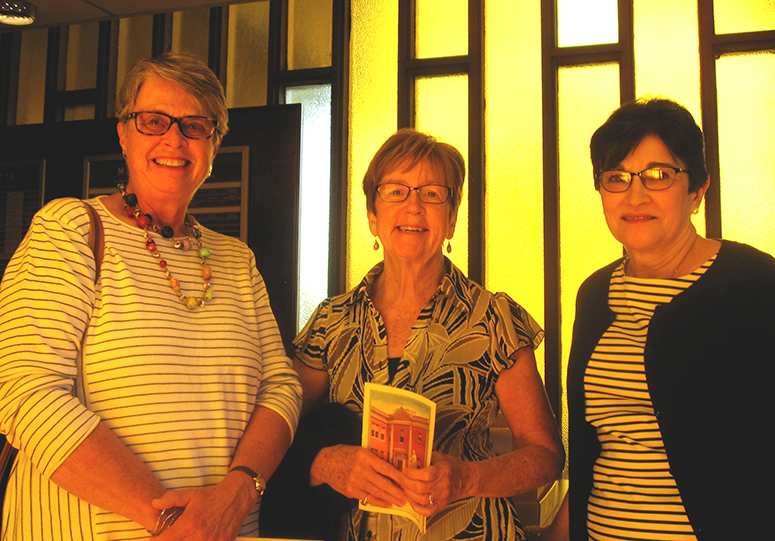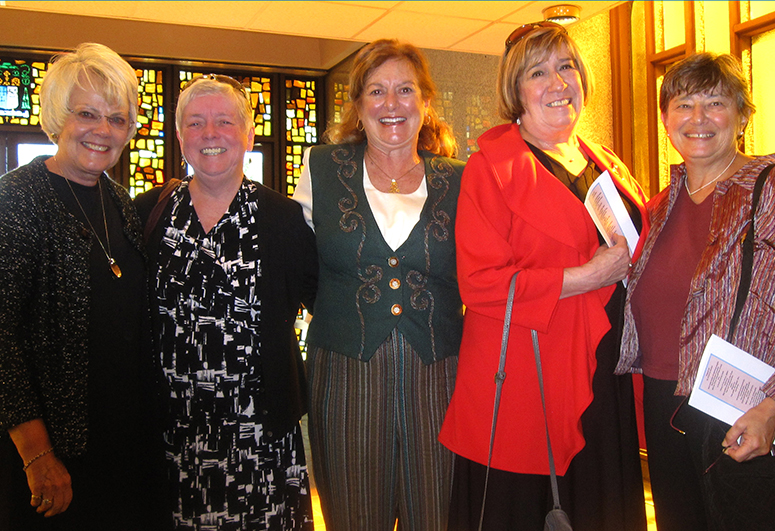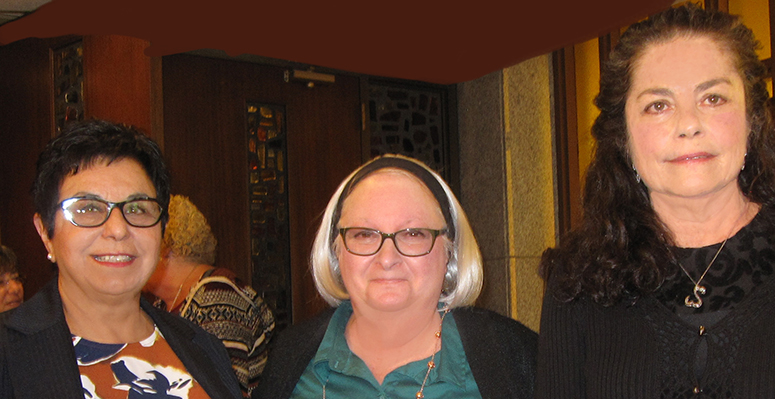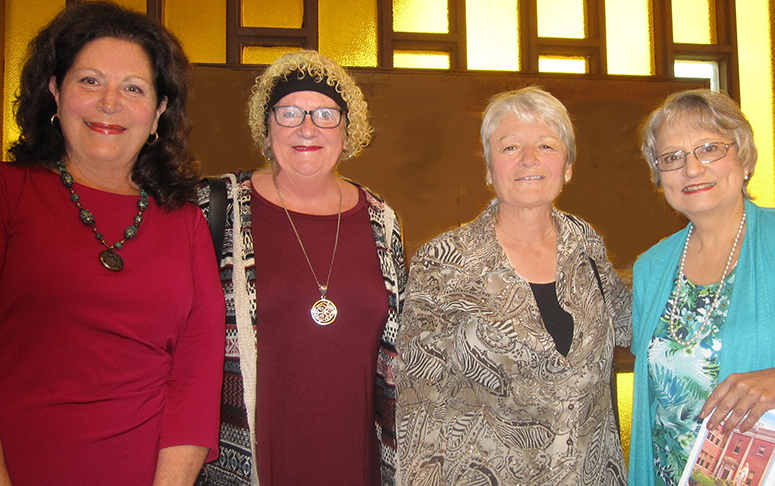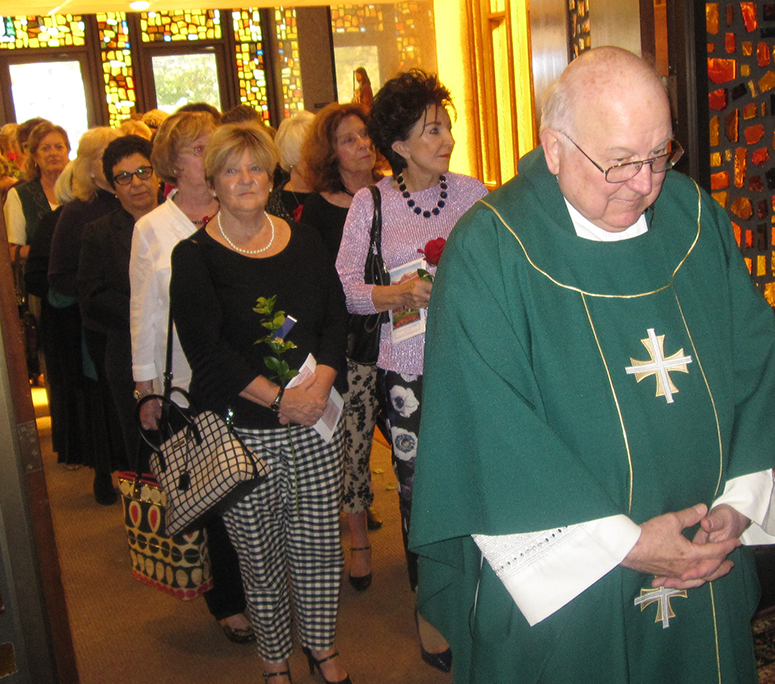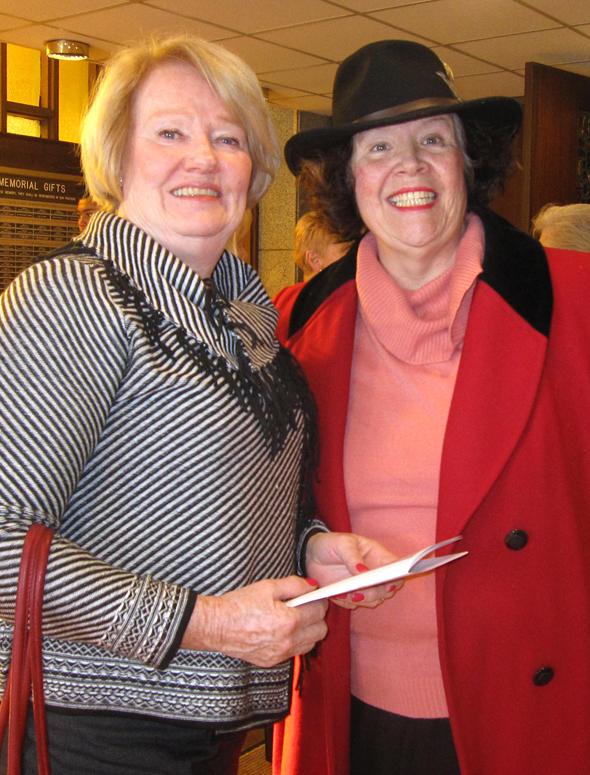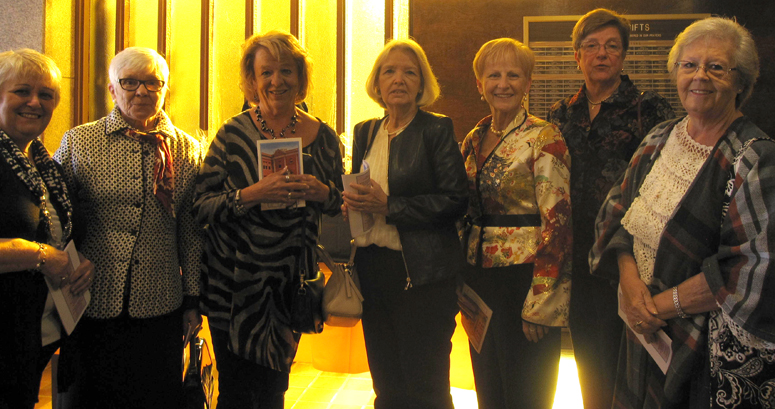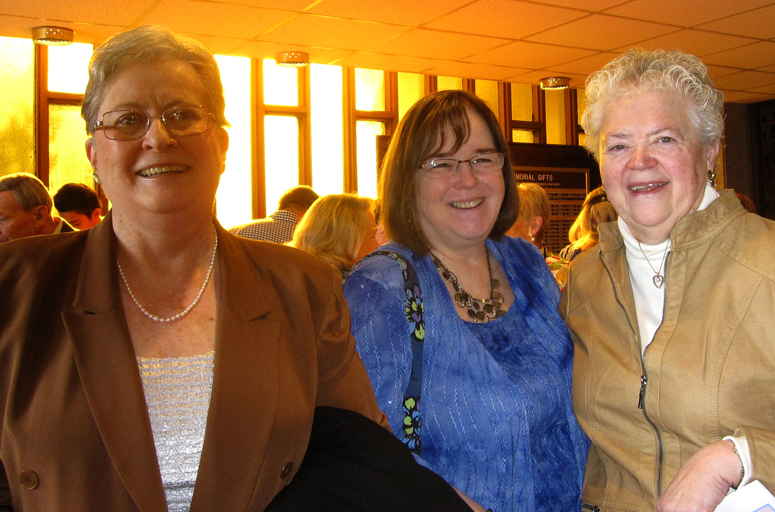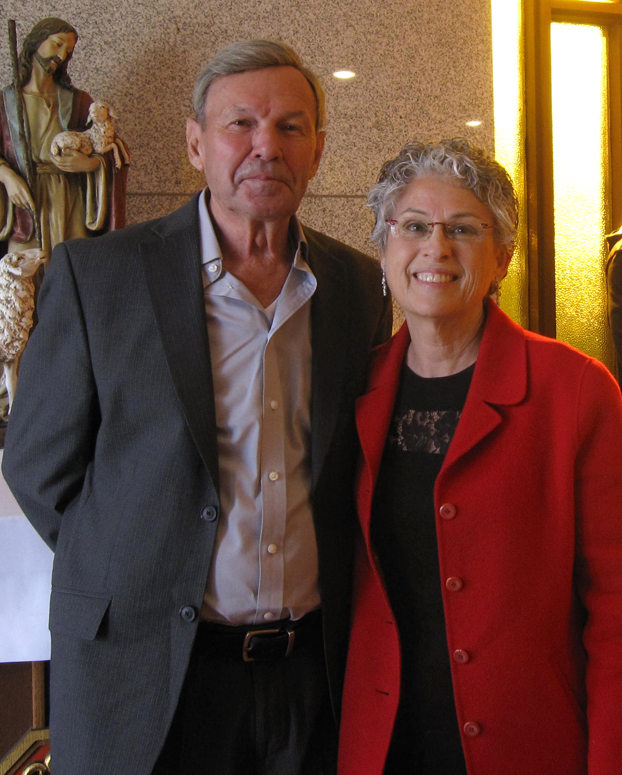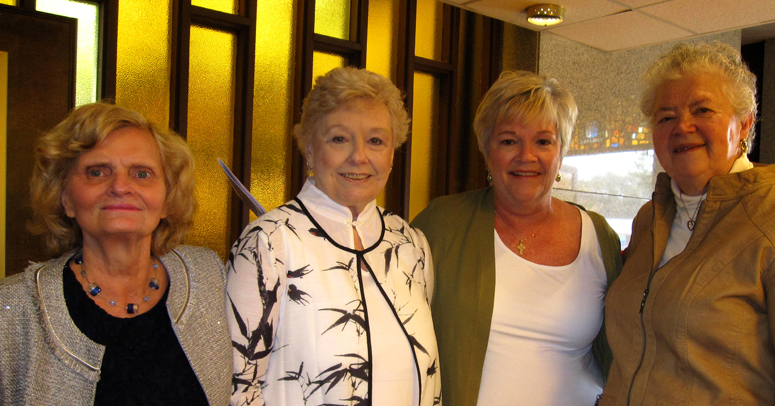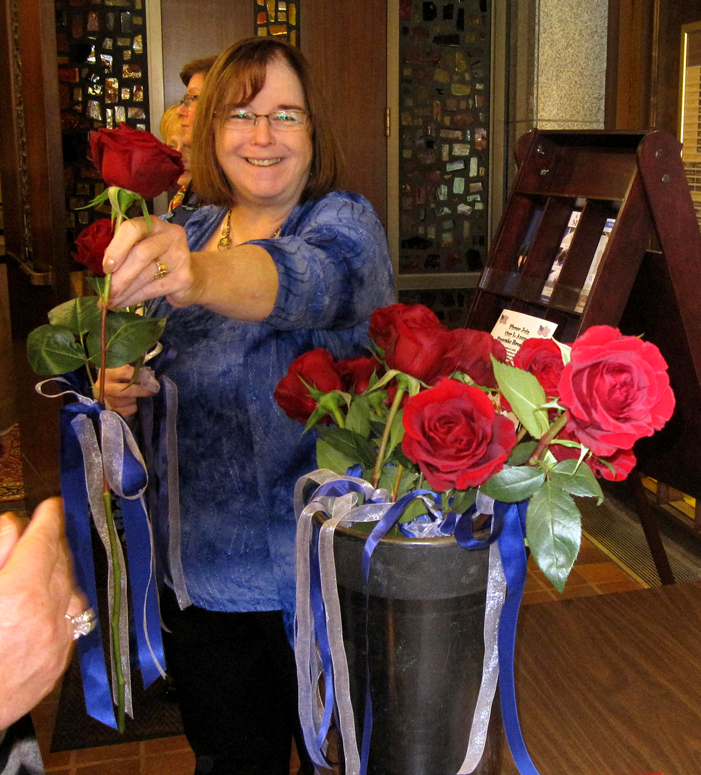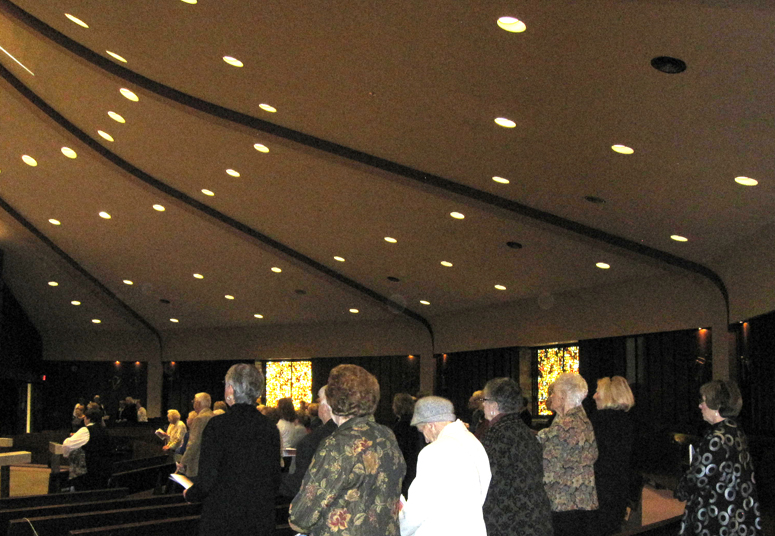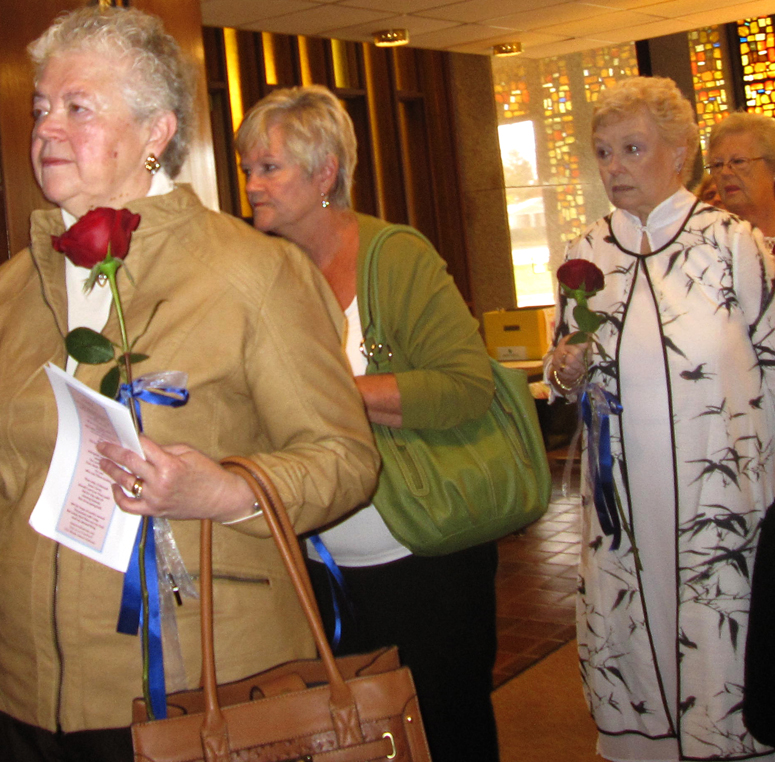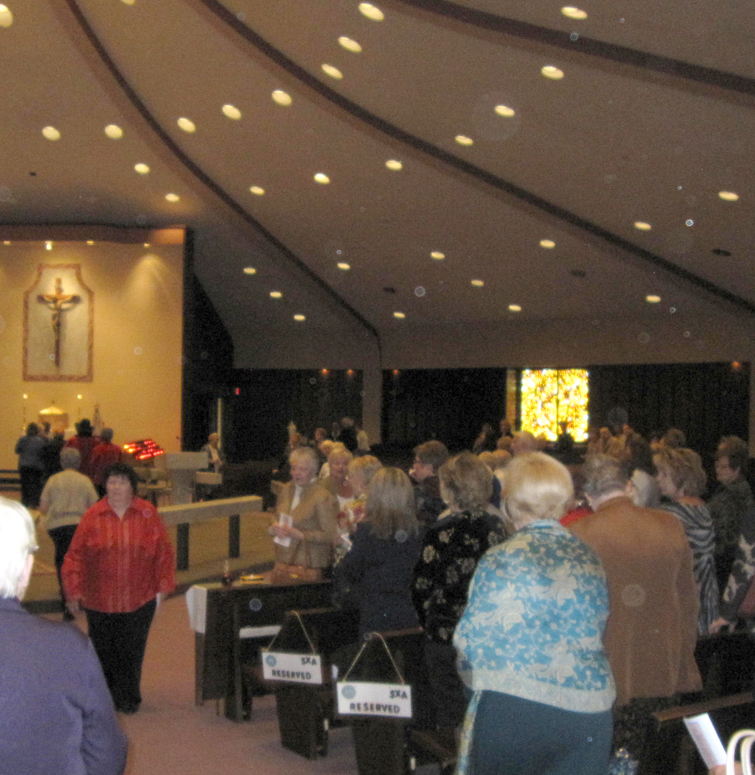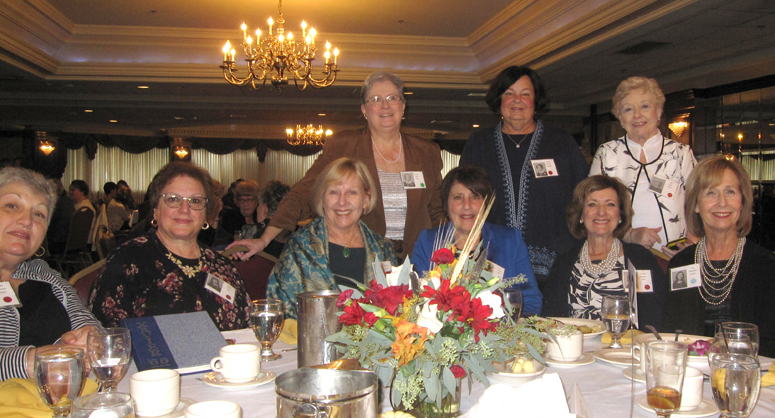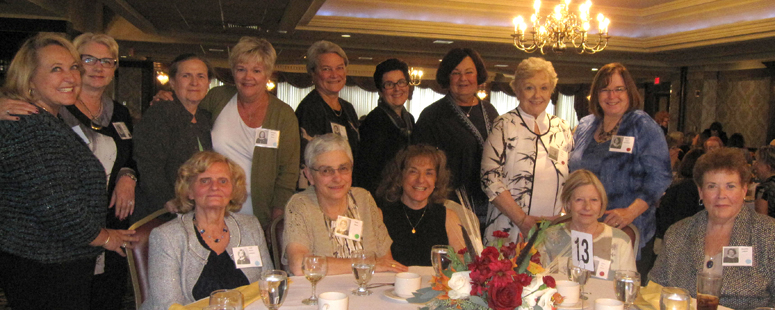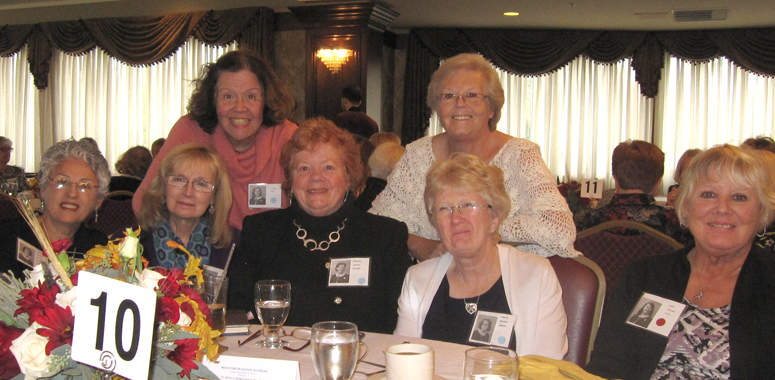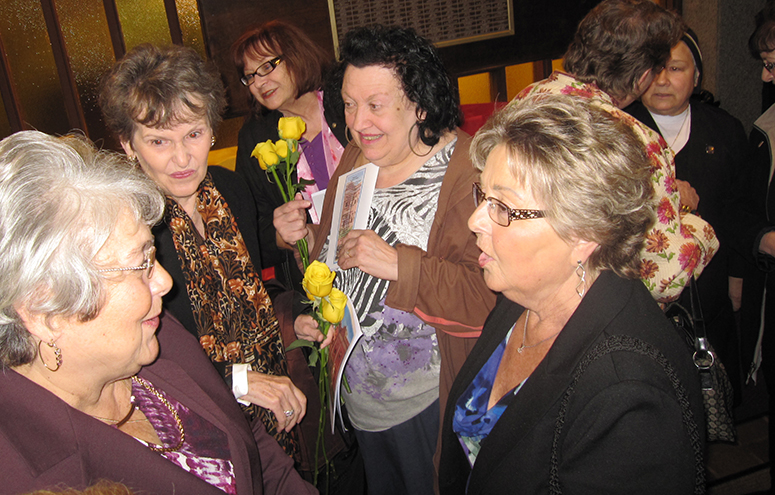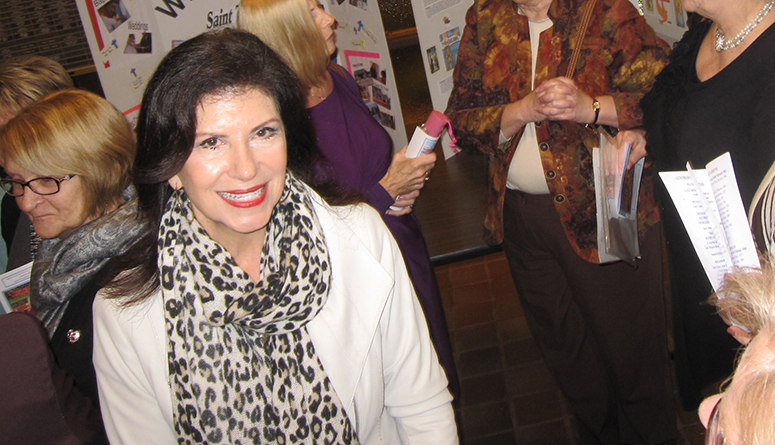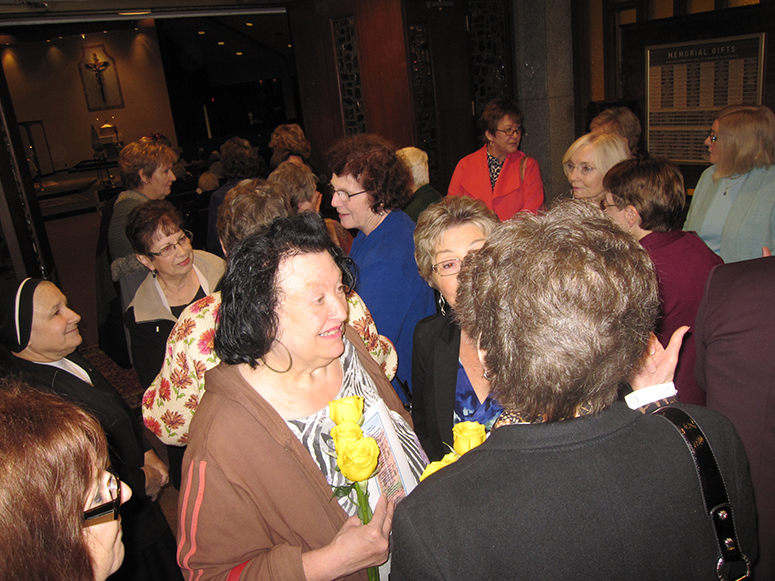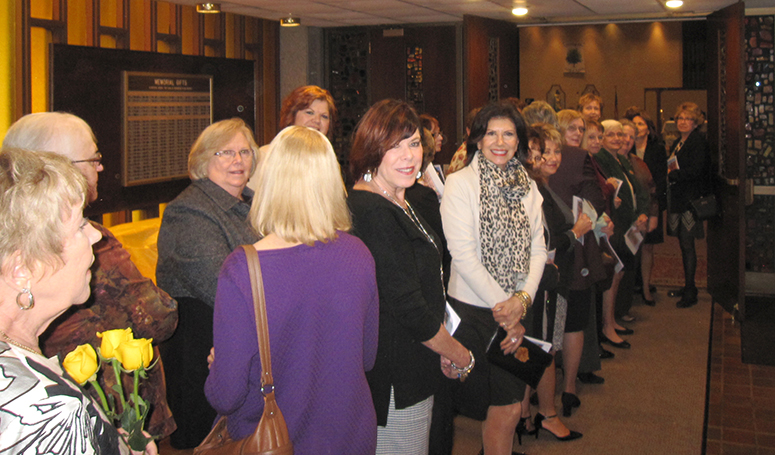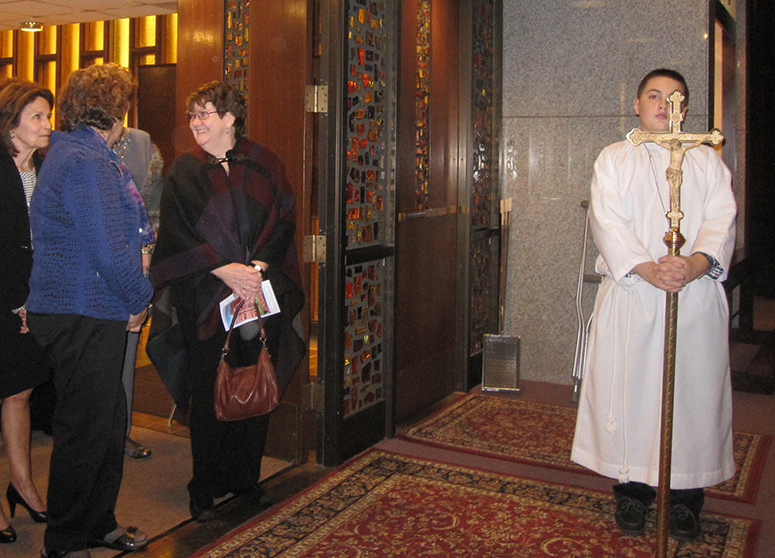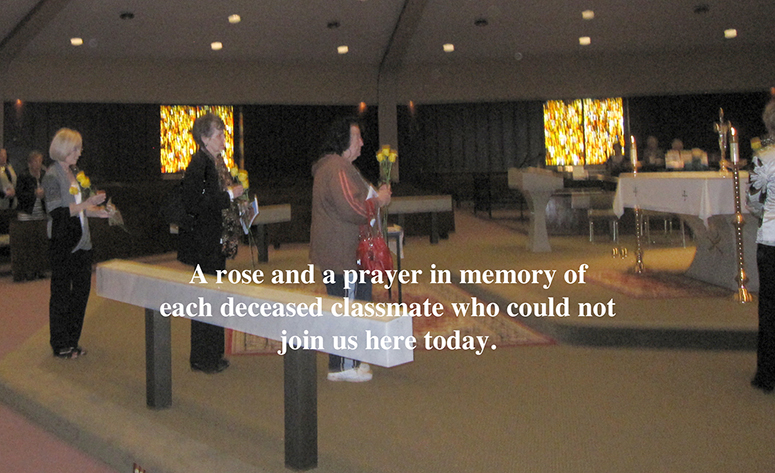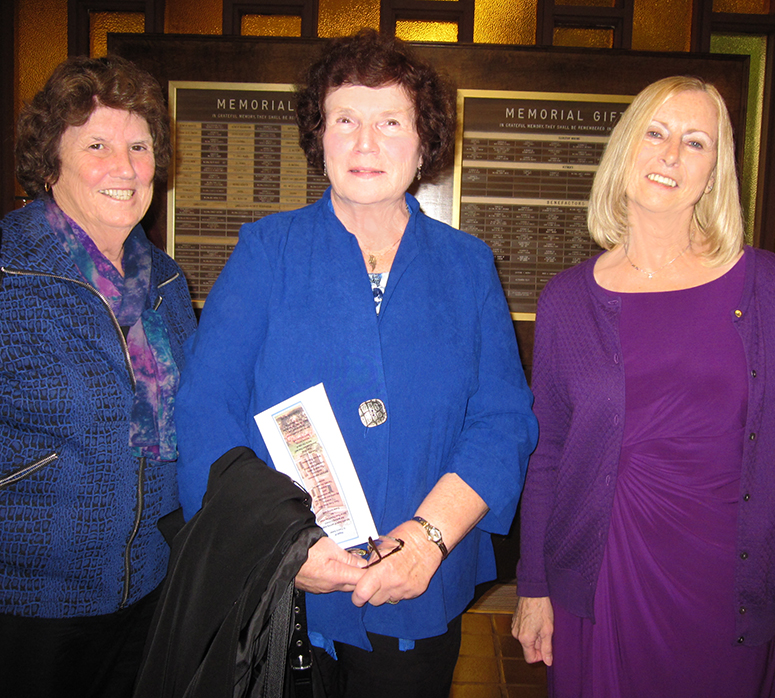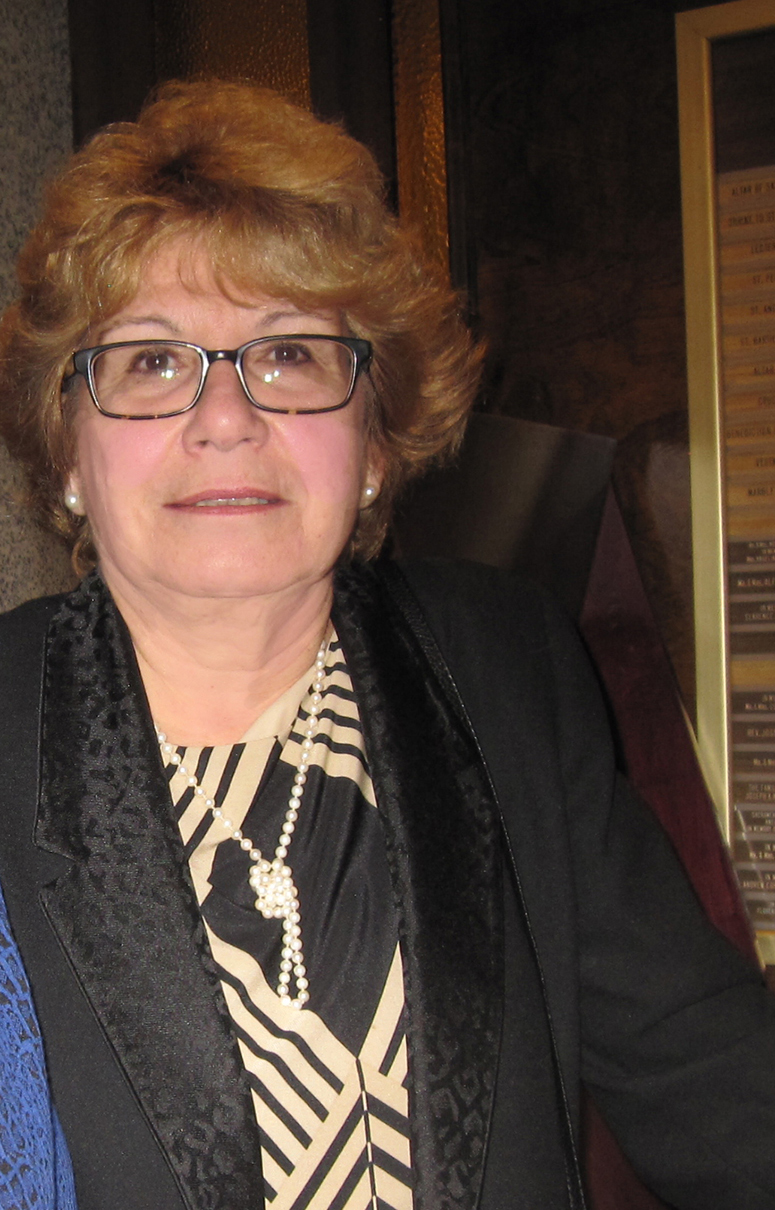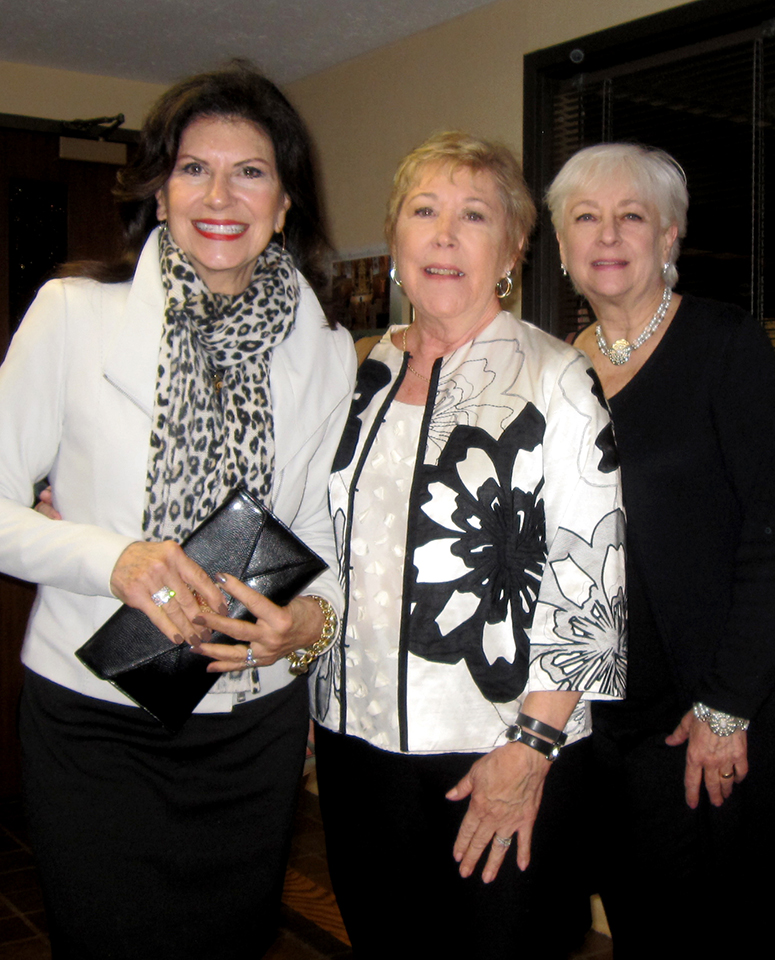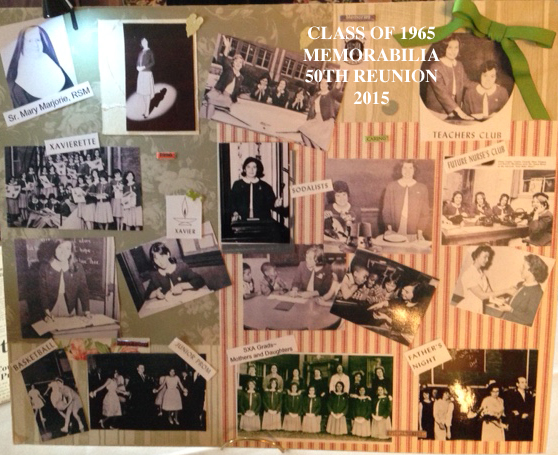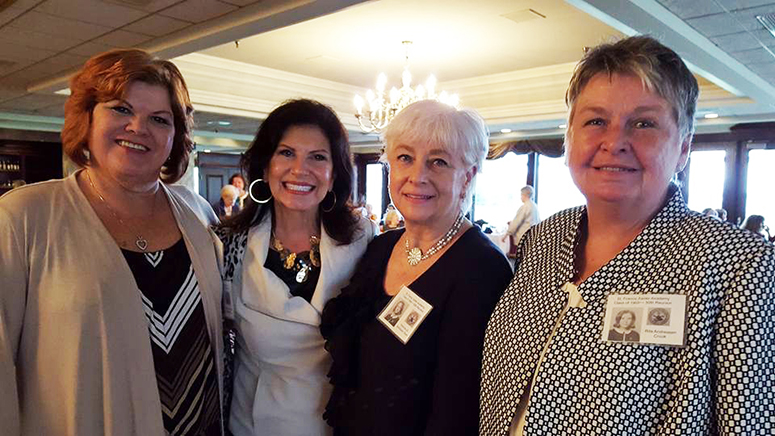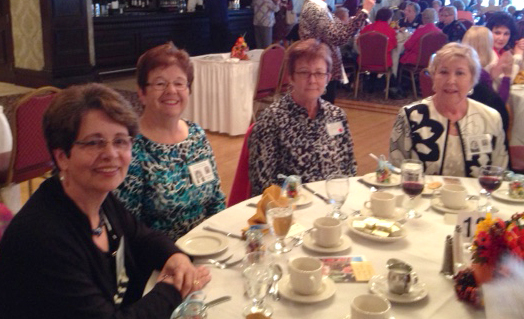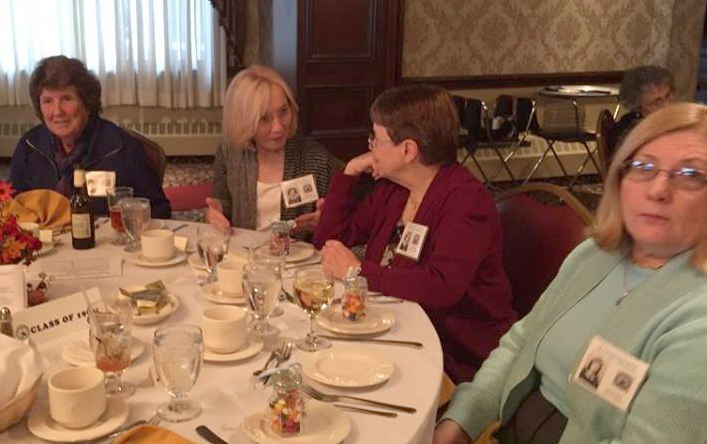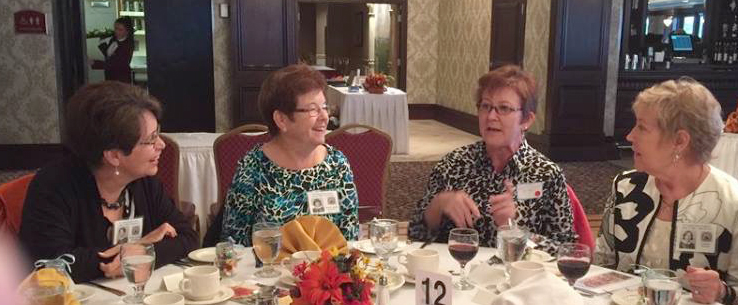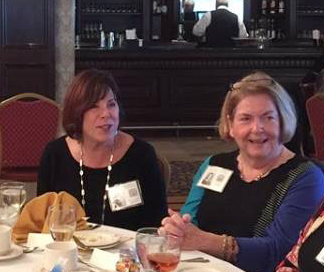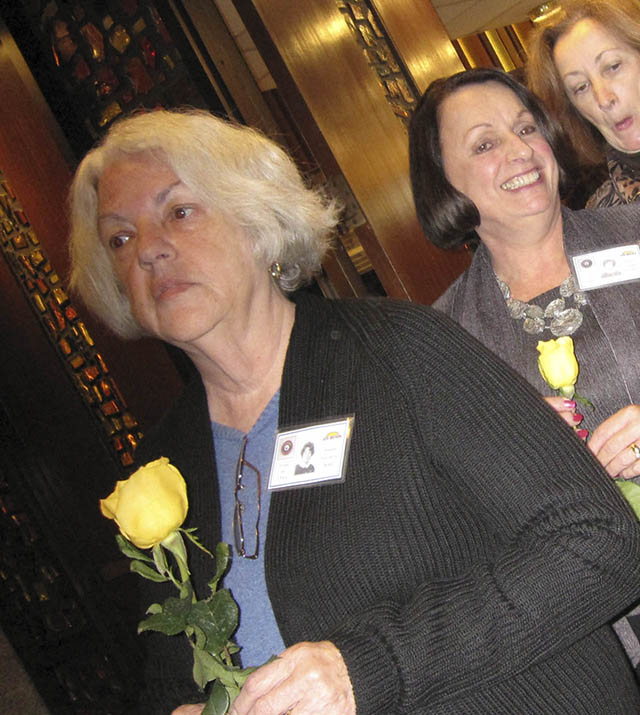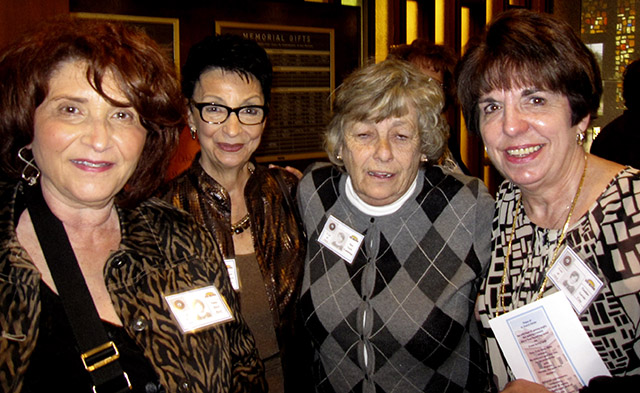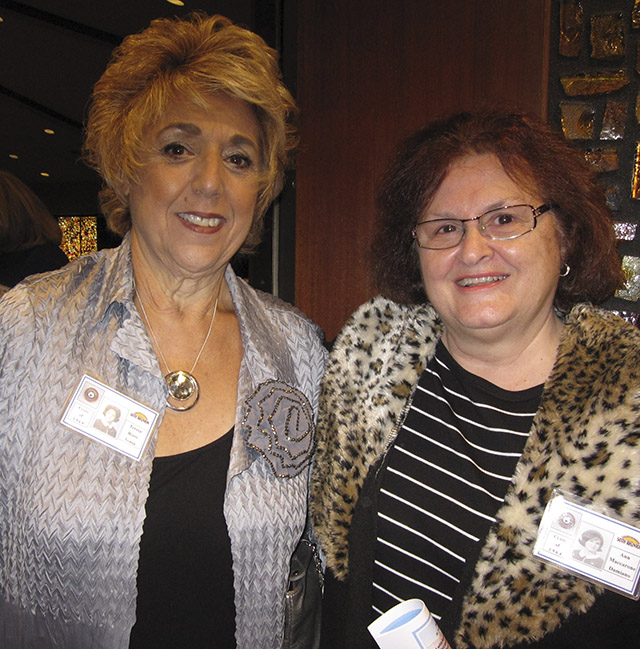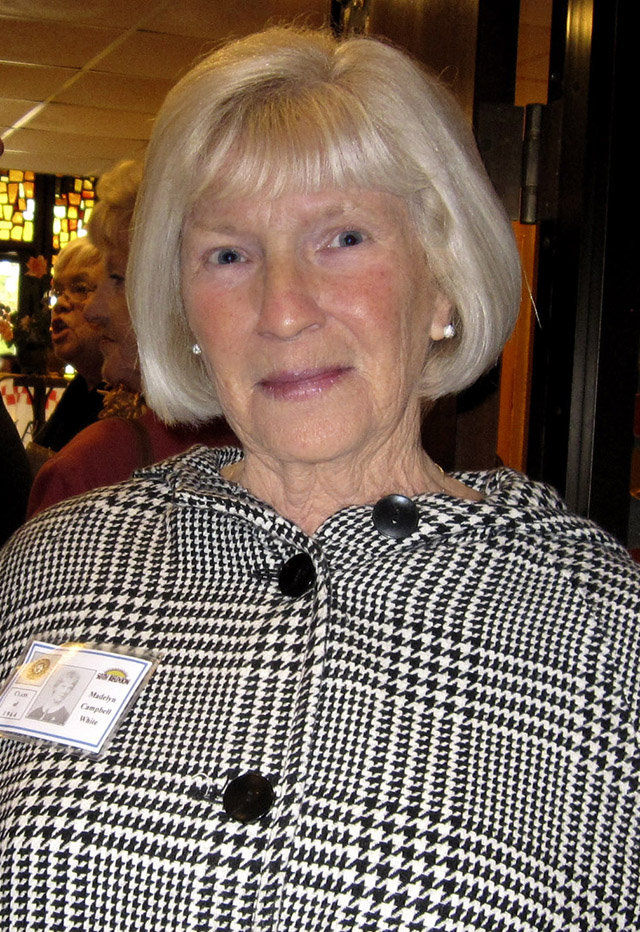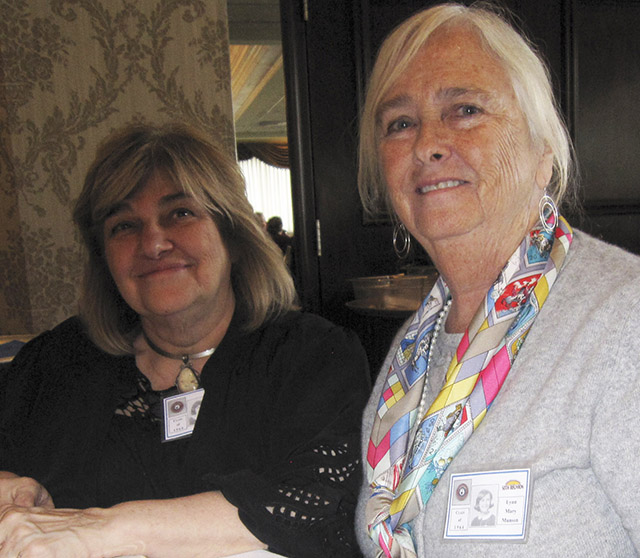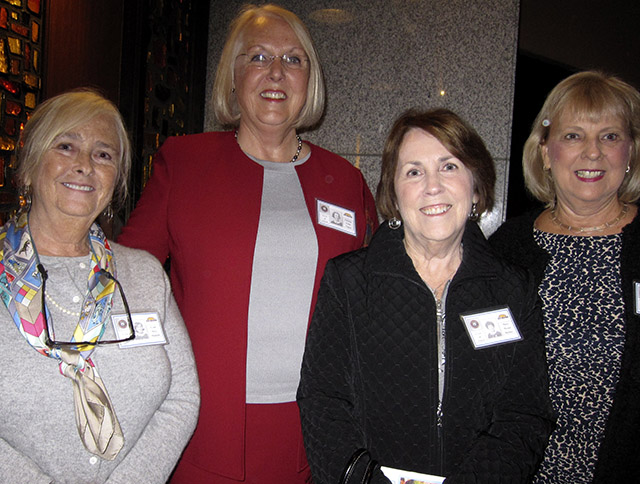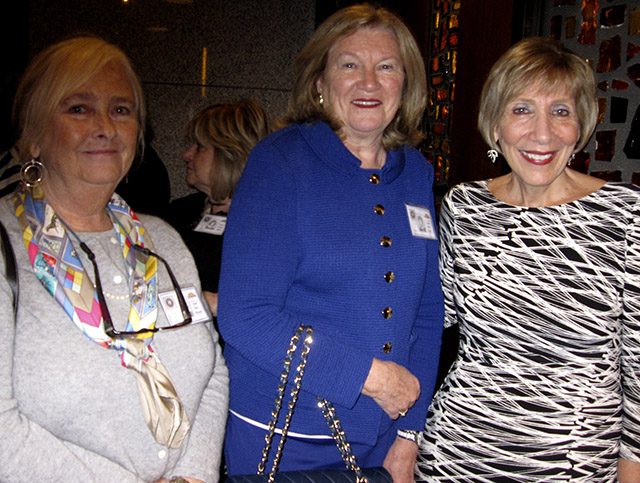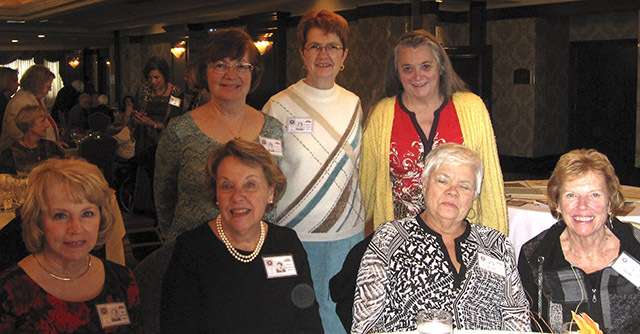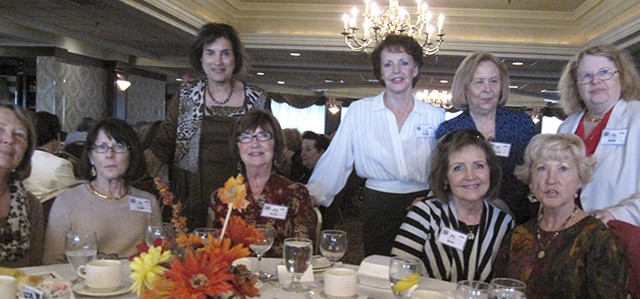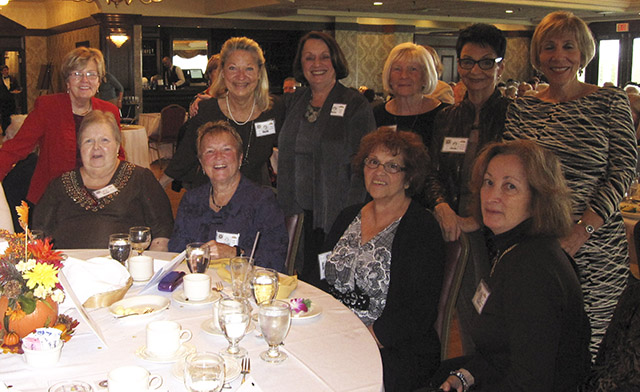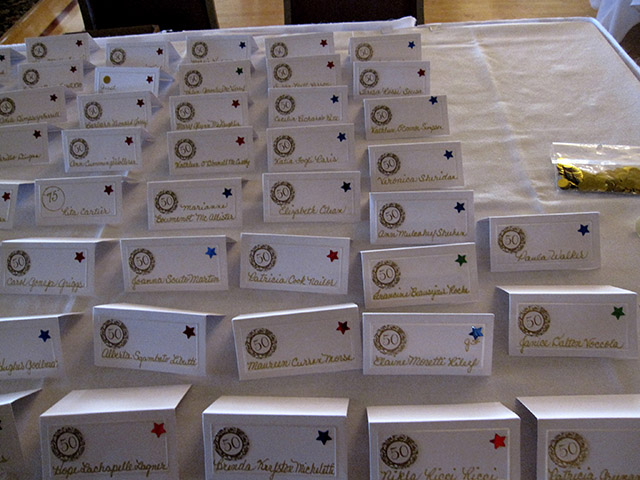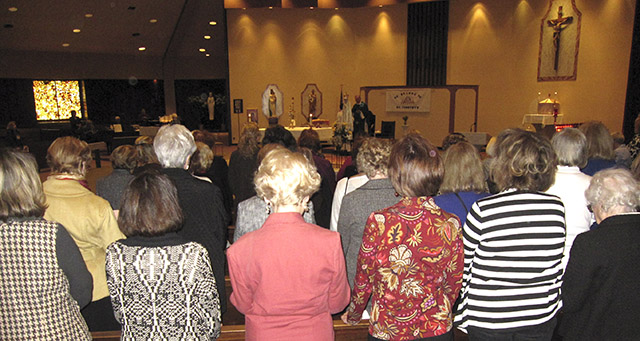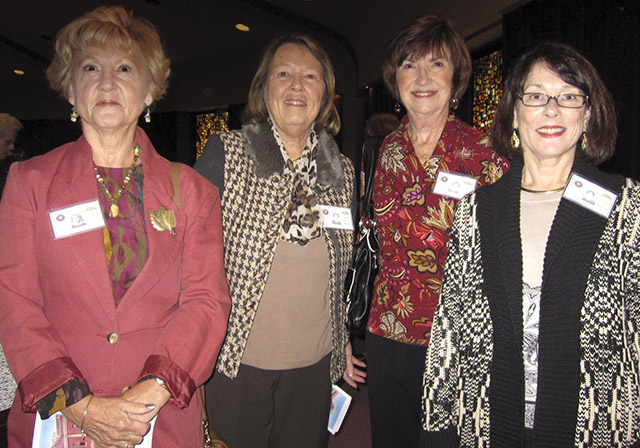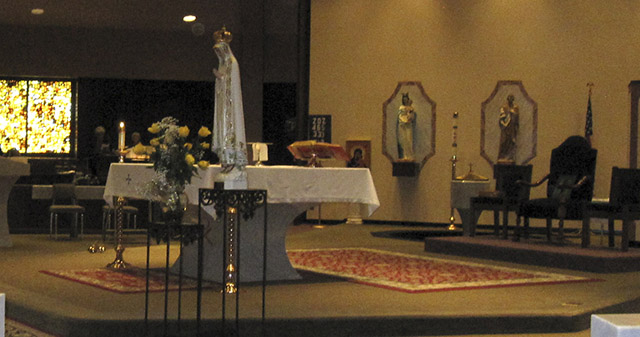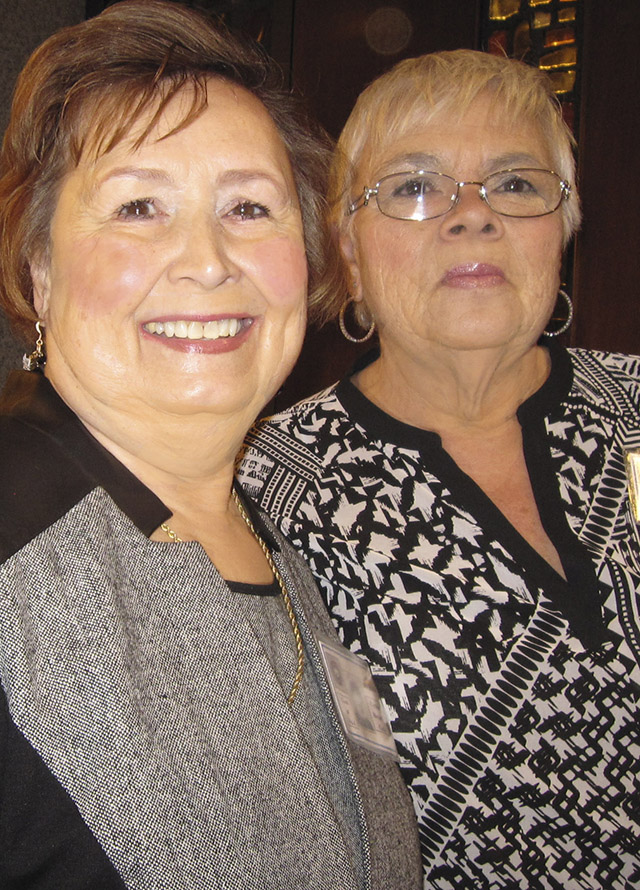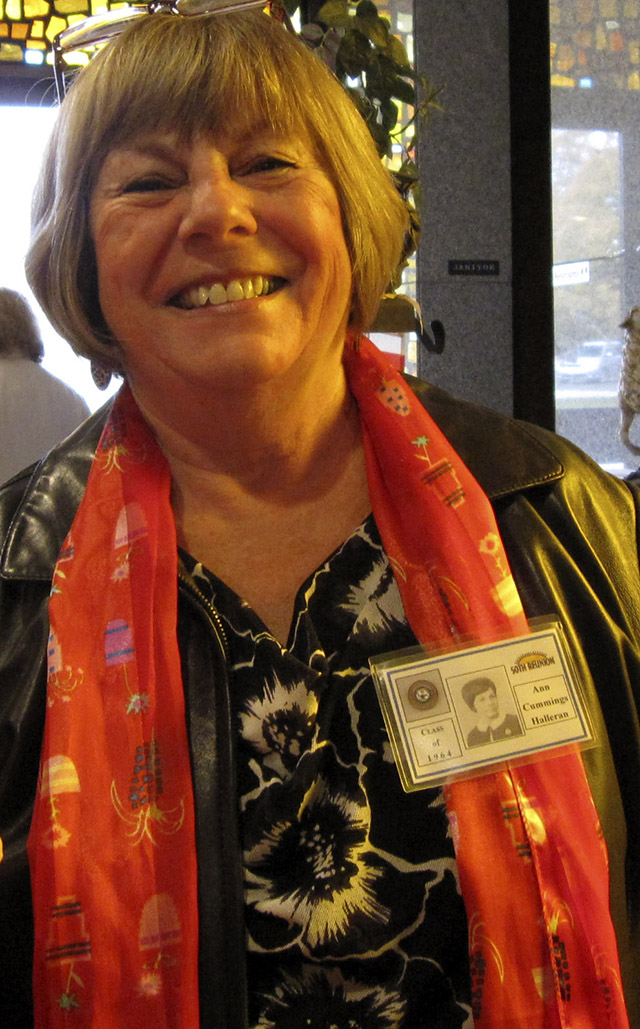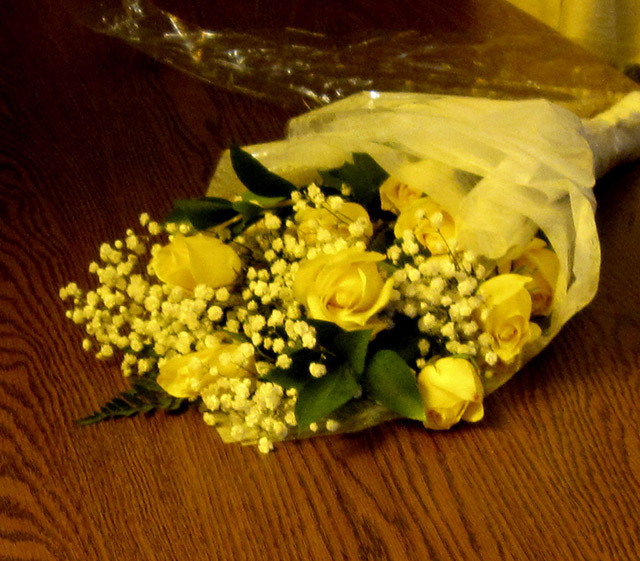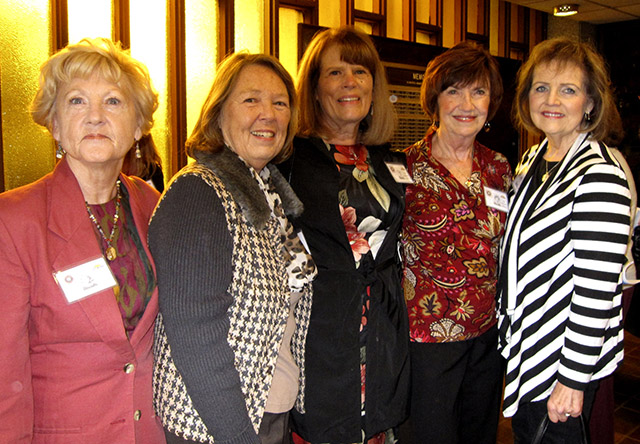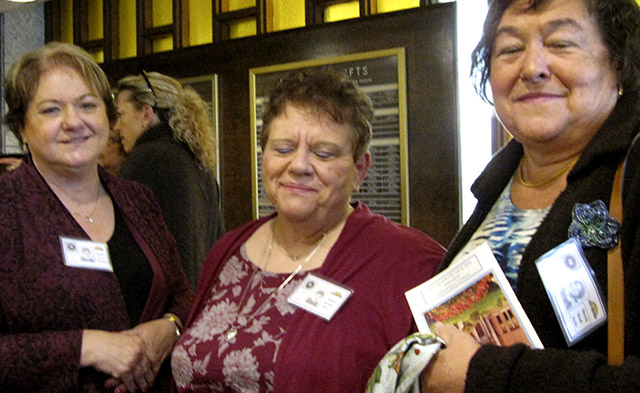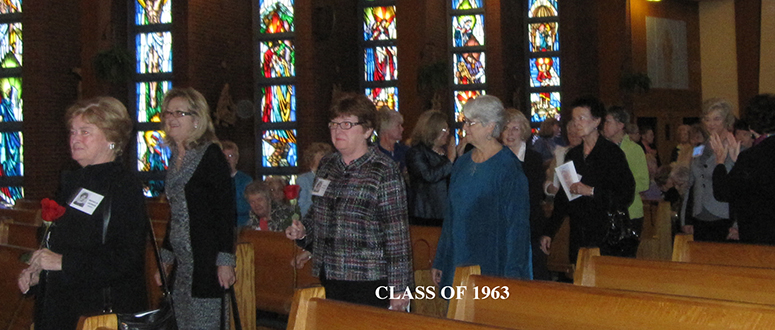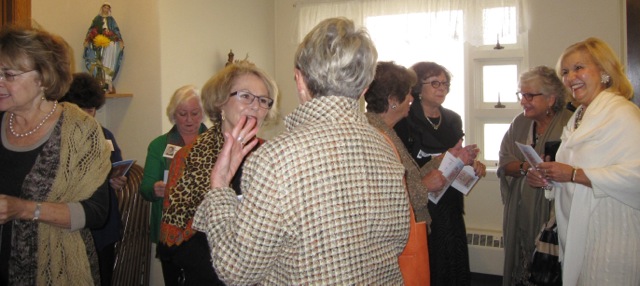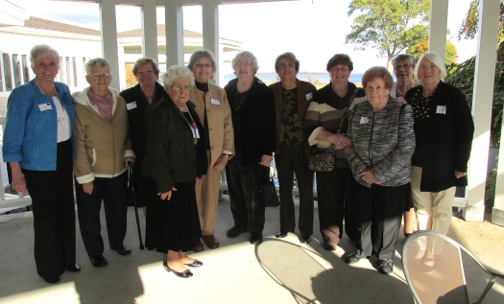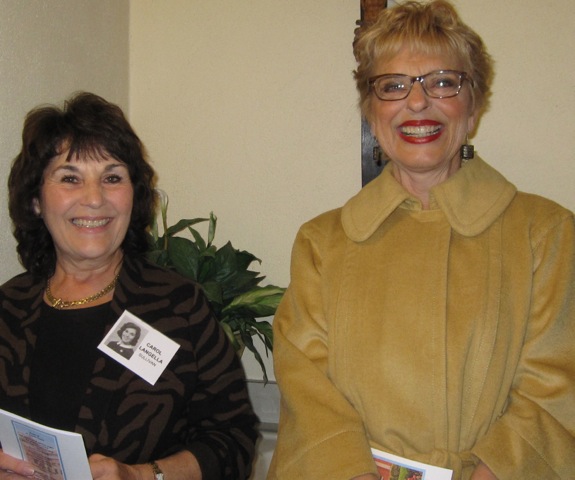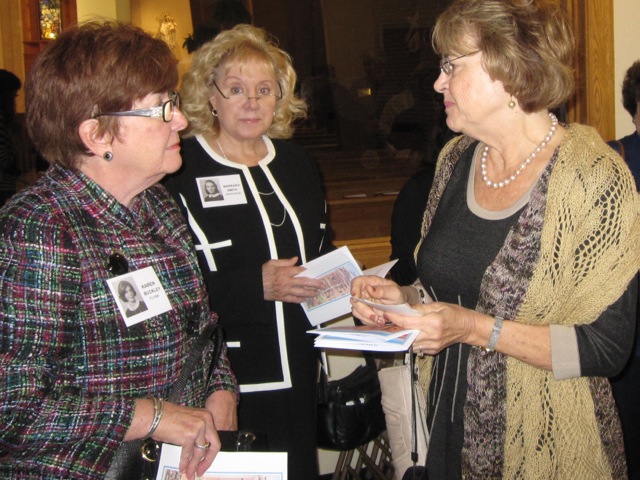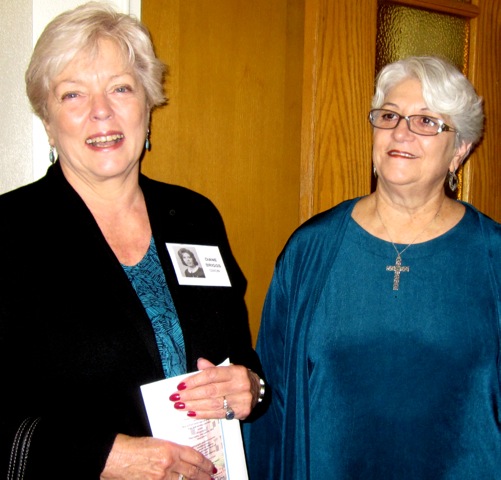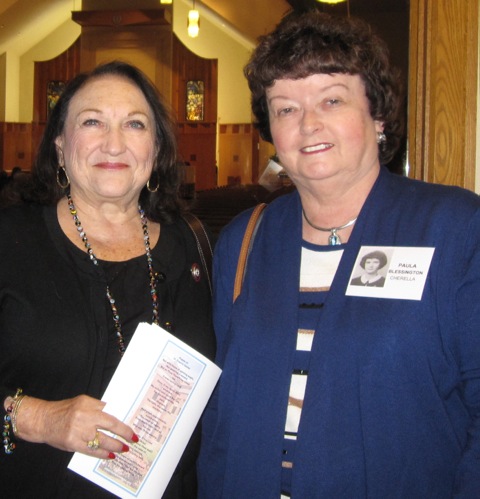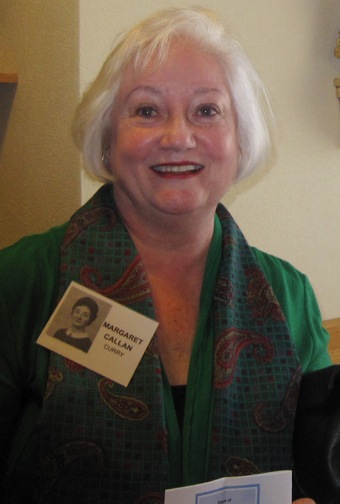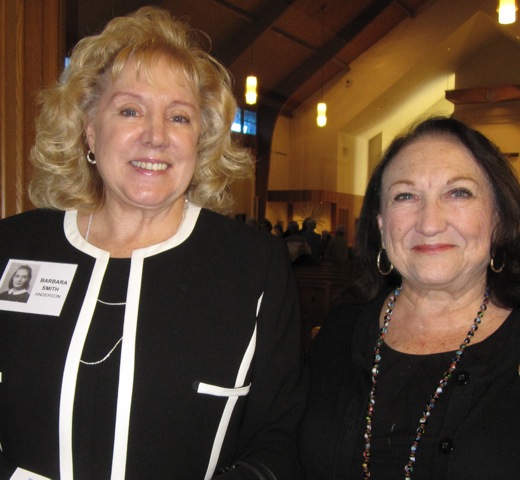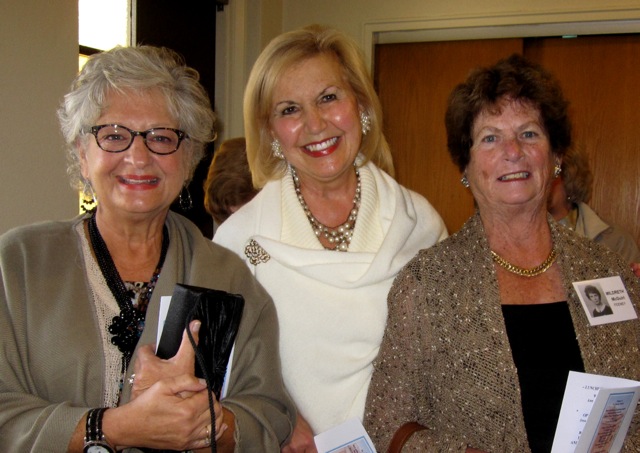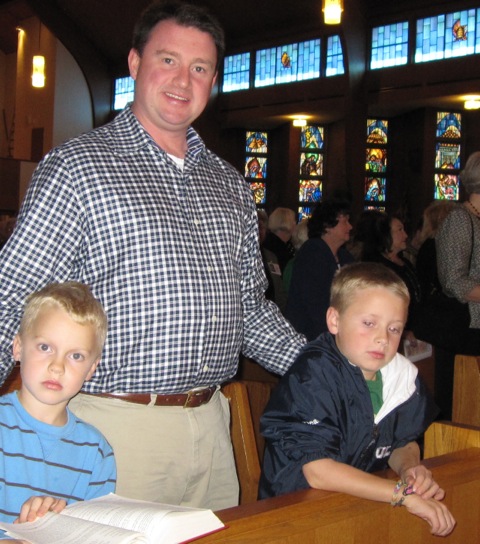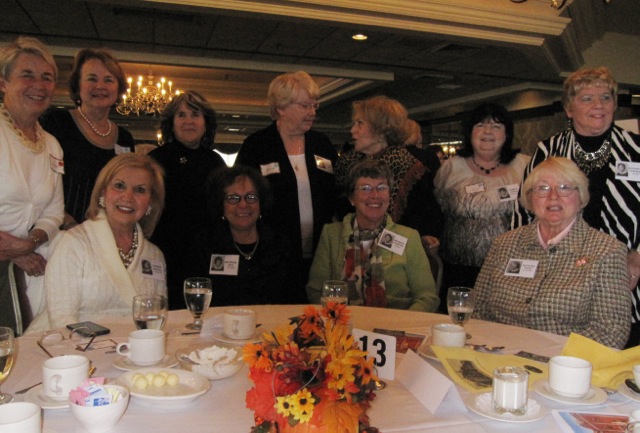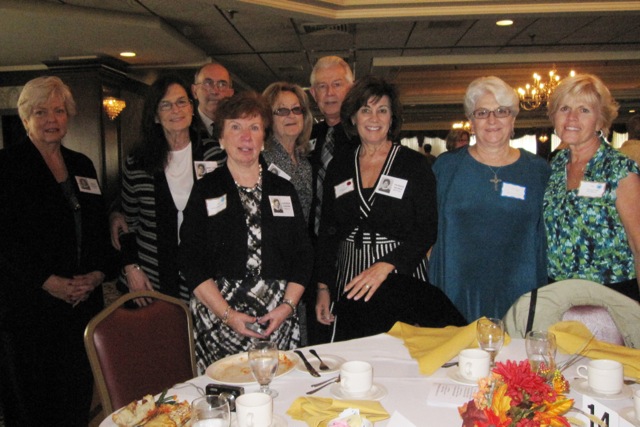 Congratulations class of 1962 on your 50th Reunion!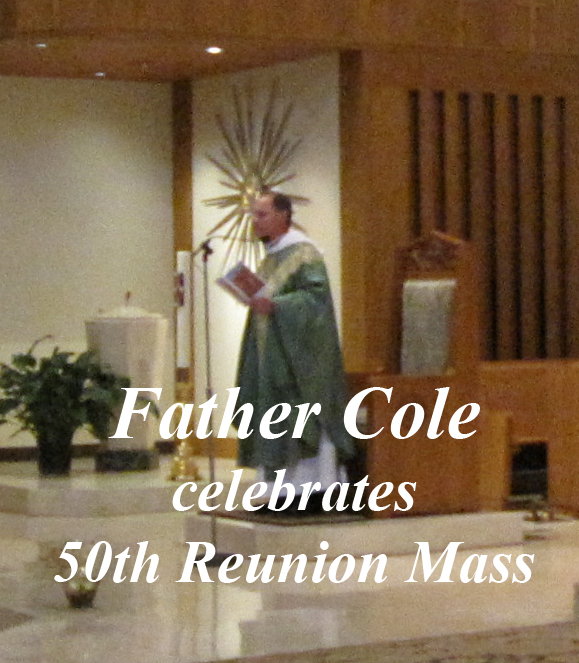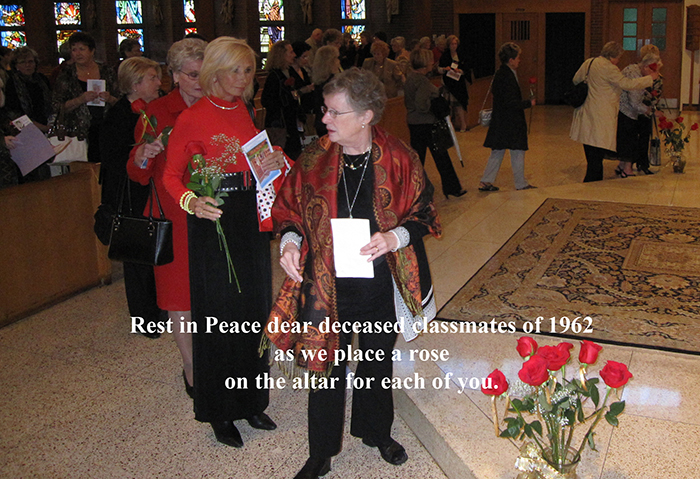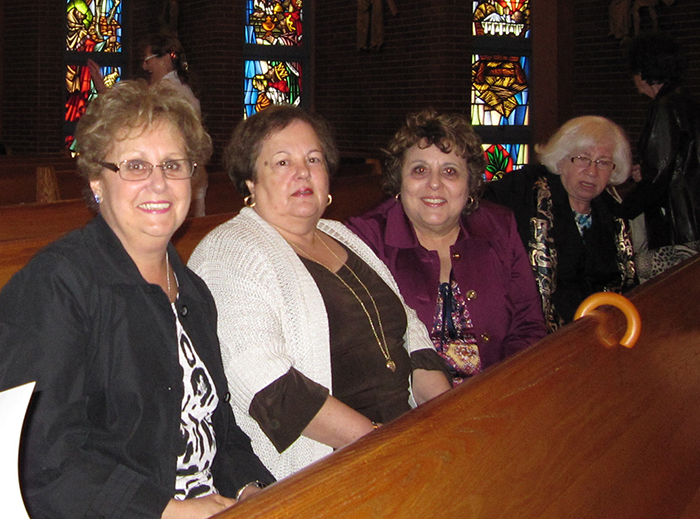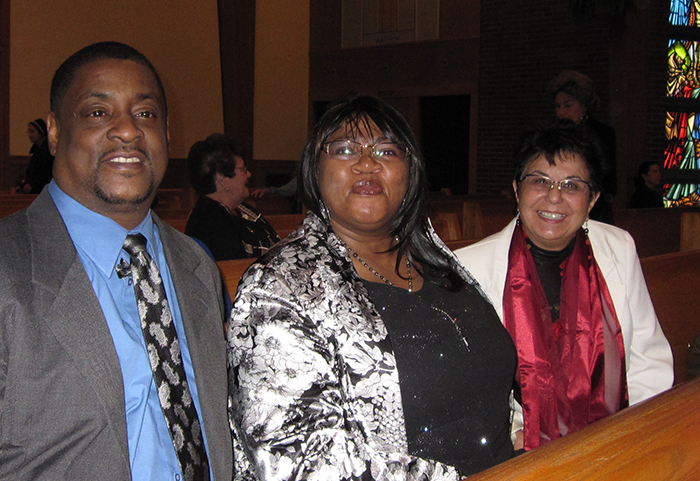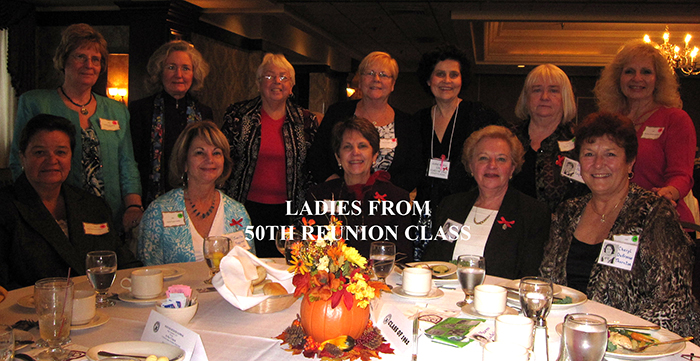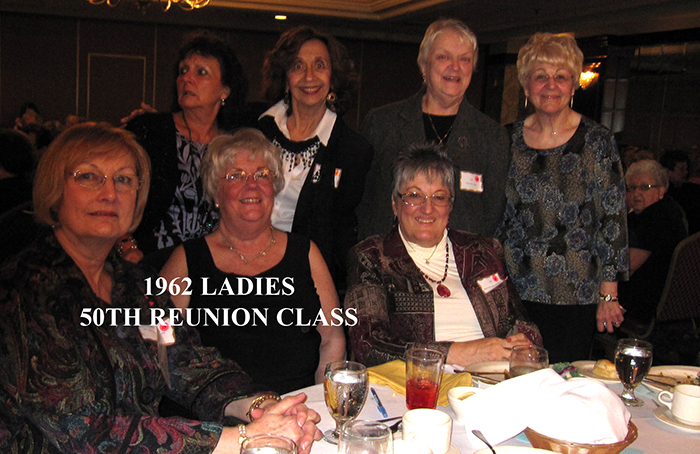 HOMECOMING 2009
HONORING THE CLASS OF 1959
Congratulations on a superb job by the St. Xavier Alumnae Association Church Committee. Many thanks to Natalie McCaughey McKenna (49), Church Committee Chairperson. Her committee consisted of Cynthia Allen (79), Kathleen DiOrio Midura (71), Sheila Monahan (67), and Ann Cassidy Morrill (52). Also much gratitude to Annmarie Powers Maciel (56) and Mary Dwyer Mayer (61) who served as Eucharistic ministers, and Kathy Gibson, a past president, who assisted Natalie with last minute needs.
A special thank you to the Music Committee Chairperson, Ann Doherty (57). Her committee consisted of Betty Francis Magiera (47) who played the organ and Kathy Siok, former principal of St. Xavier's in Coventry. Both Ann and Kathy led the congregation in specially selected hymns, making the Mass more beautifully engraved in our memories. The noon Mass took place at St. Francis of Assisi Church with 175 in attendance.
Deep appreciation to Father Kiley, pastor of St. Francis for preparing the church for our Mass. Also sincere gratefulness to Father McKenna who celebrated the Mass, empowering us as Christian women with his outstanding sermon. Thank you to the two grandsons of Virginia Hurley, (44) who gave their time to be altar servers.
The 1959 Class placed flowers in vases on the altar, with a roll listing the names of their deceased classmates. Alumnae from the Class of 1959 participated in the Mass readings. They received beautifully wrapped gold rosaries, as a memento of their 50th class reunion. The 59 committee consisted of Jo-Anne Basile Martinez, Marcia Bliss, Donna Forte DiIorio, Liz Morancy, Joan O'Rourke McKenna, Jeanne Plante, and Carolyn Pitassi DeSimone. Their sincere teamwork in trying to locate every one of their classmates brought over 70 of their members to Homecoming. A job well done!
Homecoming Sunday 2008
Thanks to the St Xavier Alumnae Association's hard work and faithful attendance at monthly Board meetings throughout the year, Homecoming Sunday, October 26, 2008 was a beautiful and successful event.

Thank you Mary Brennan '46. We always count on your reliable memory and research of past alumnae. Thank you, thank you!

Thank you Barbara
Andrews '54 always available to help locate class representatives.

Thank you to Sheila Monahan '67. What a great job you did with organizing 158 reservations.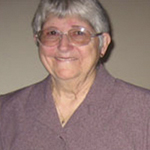 Thank you to Natalie McCaughey McKenna '49 for doing the publicity, being guardian of the gold rosaries and basket, arriving early at Our Lady of Mercy, and greeting Father Henry the celebrant for our
Mass.
Thank you to our President, Betty Magiera '47 who coordinated the music and beautiful singing by Ann Doherty '57 and Kathy Siok who served as principal in the Coventry school. Thanks also Betty for playing the organ.
Thank you Irene Armao Coletta '53, Treasurer of the Board, for helping coordinate payment reservations, name labels and table arrangments. Extra thanks for your dedication and assistance over the past years. We will miss your talents and all you do for the Board.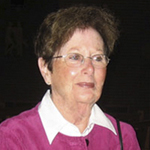 Thanks Debbie Storti Casey for being the '58 Class Representative. You brought together a beautiful committee with Joyce Durfee Tobias, Myrtice Engley Wright, Jan O'Connell Stich, Concetta D'Ambra Gray and Elvira DiCenso Buratti.
Click any thumbnail to view the photo larger or launch the slideshow.
Although the Sisters of Mercy established Saint Francis Xavier Academy in 1851, it was not until 1906 that the Alumnae Association was founded through the efforts of Margaret Mary Donworth, RSM. Ten young ladies graduated in 1906. Currently we have over 5,000 names in our data base. Our "centennial" celebration began at Our Lady of Mercy church with a beautiful noonday Mass. Father Gerald Beirne, a former chaplain at the academy, was the celebrant.

"On This Day, Oh Beautiful Mother" was sung by over 250 graduates as the 50 year class of 1956 entered the church. White carnations with gold ribbons were placed in vases on the altar in memory of their deceased members, as their names were read. At the offertory procession, a basket containing gold rosary beads and the yearbooks from the classes of 1906 and 1956 were presented. During the liturgy Father Beirne blessed the rosaries and distributed them to each member of the 50 year class, a yearly tradition of the Alumnae Association.
The festivities continued at the Quidnessett Country Club. The room was filled with gold and blue balloons. Over 315 alumnae renewed old friendships and shared fond memories. The opening prayer was said by Eleanor Little, RSM, class of 1961. Arlene Violet, also of the 1961 class, dubbed by her colleagues as "the Empress of Rhode Island", was the Mistress of Ceremonies. How happily she introduced the nineteen RSM's, eight past presidents and the reunion classes ending in 1's and 6's. Arlene was also celebrating her 45th anniversary.
Highlights

Dorothy Watt Donahue, Class of 1926, celebrating her 80th anniversary, received a special presentation. Dorothy at 98 years young, had a wonderful time. She was accompanied by her daughter Martha from the class of 1958.

Marian Hazard, class of 1932, was celebrating her 74th reunion!! Classes from 1936 through 1983 were also in attendance.
Five scholarship awards, drawn by lottery and totaling $3100 were awarded. These were available due to the generosity of an anonymous alumna, the class of 1946, Mary Lou McHugh Clark, class of 1950 and the Saint Xavier Alumnae Association.
This wonderful event came to a close with a prayer given by Marie Andre Guay RSM, a former principal of Saint Xavier's and a member of the class of 1946.
The committee, members of the Alumnae Board, past presidents, and especially the religious Sisters of Mercy thank everyone who made this joyous, loving celebration possible.