Presidents of St. Francis Xavier Alumnae Association
1906 - Present
| | | |
| --- | --- | --- |
| President | Class | Term |
| Agnes Gormely | 1883 | 1906 - 1907 |
| Mary Edwards | 1891 | 1907 - 1908 |
| Nellie (Murray) McManus | 1872 | 1908 - 1912 |
| Margaret (Pryor) Donilon | 1886 | 1912 - 1916 |
| Margaret Dawson | 1889 | 1916 - 1918 |
| Marie Powers | 1895 | 1918 - 1919 |
| Katherine (Gillice) Jones | 1890 | 1919 - 1924 |
| Helen T. Callahan | 1906 | 1924 - 1926 |
| Mary (Delory) Gilmore | 1891 | 1926 - 1928 |
| Clara (McCarthy) Raftery | 1898 | 1928 - 1930 |
| Angela (Kelly) Dunphy | 1914 | 1930 - 1934 |
| Elizabeth (Moakler) Horan | 1925 | 1934 - 1936 |
| Margaret LaCroix | 1925 | 1936 - 1937 |
| Helen (Mahoney) Carmody | 1909 | 1937 - 1938 |
| Marth (Coffey) Colgan | 1919 | 1938 - 1939 |
| Katherine Gilbane | 1909 | 1939 - 1940 |
| Ellen Shields | 1921 | 1940 - 1941 |
| Helen J. West | 1905 | 1941 - 1942 |
| Veronica (Holland) Hurley | 1912 | 1942 - 1945 |
| Mary (McKitchen) Burns | 1915 | 1945 - 1947 |
| Alice (Clark) Donahue | 1942 | 1947 - 1949 |
| Elizabeth F. Crook | 1937 | 1949 - 1950 |
| Barbara (Golden) Larned | 1941 | 1950 - 1952 |
| Isabel (Moran) Sullivan | 1928 | 1952 - 1953 |
| Margaret (Poland) Bonvicin | 1933 | 1953 - 1954 |
| Mary (Carey) Danis | 1925 | 1954 - 1955 |
| Eleanor (Crook) Guerin | 1944 | 1955 - 1956 |
| Rita M. Kelly | 1932 | 1956 - 1957 |
| Frances (Heslin) Dwyer | 1946 | 1957 - 1958 |
| Rita M. Kelly | 1932 | 1958 - 1960 |
| Eleanor (Lyons) Lord | 1938 | 1960 - 1962 |
| Frances (Sheehan) Kelly | 1946 | 1962 - 1964 |
| Mary V. Murray | 1937 | 1964 - 1966 |
| Patricia (McCarthy) Flori | 1946 | 1966 - 1968 |
| Barbara (Carlin) Andrews | 1954 | 1968 - 1970 |
| Myrtle (Miller) Manchester | 1937 | 1970 - 1972 |
| Kathleen C. McAvoy | 1936 | 1972 - 1974 |
| Kathleen (Bonde) Curtis | 1969 | 1974 - 1976 |
| Leona 'Lee' (McCarthy) Brown | 1951 | 1976 - 1978 |
| Kathleen A. Sullivan | 1971 | 1978 - 1980 |
| Ann (DeLiello) Connolly | 1944 | 1980 - 1982 |
| Mary Jo (Horan) Fagan | 1954 | 1982 - 1984 |
| Kathleen Gibson | 1970 | 1984 - 1986 |
| Anne (Burns) Klumbis | 1968 | 1986 - 1988 |
| Ann (Cassidy) Morrill | 1952 | 1988 - 1990 |
| Mary W. Brennan | 1946 | 1990 - 1992 |
| Carol (McKenna) McGrath | 1954 | 1992 - 1994 |
| Julia (Goulding) Kavanagh | 1944 | 1994 - 1996 |
| Cathy (Sullivan) Toohey | 1974 | 1996 - 1998 |
| Sheila Monahan | 1967 | 1998 - 2000 |
| Barbara (Donilan) DaSilva | 1974 | 2000 - 2002 |
| Cathy Ricci | 1977 | 2002 - 2004 |
| Donna Butler | 1977 | 2004 - 2006 |
| Mary 'Betty' (Francis) Magiera | 1947 | 2006 - 2009 |
| Mary Aquino-Dacey | 1961 | 2009 - 2011 |
| Ann Doherty | 1957 | 2011 - 2013 |
| Janice Monaco Pucci | 1955 | 2013- 2015 |
| Carol Moffitt Maynard | 1961 | 2015-2017 |
| Margaret Colicci Mathias | 1960 | Current |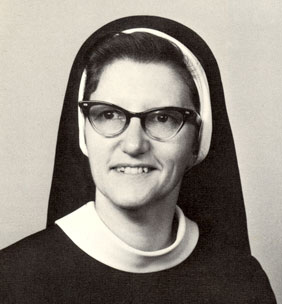 Sister Marie Georgette Chasse, RSM
Principal 1969 -1971

Sister Marie Andre Guay, RSM
Principal 1971-1977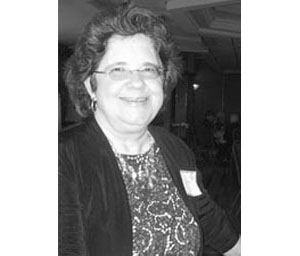 Kathy Siok, Principal St. Xavier Academy, Coventry 1981-2001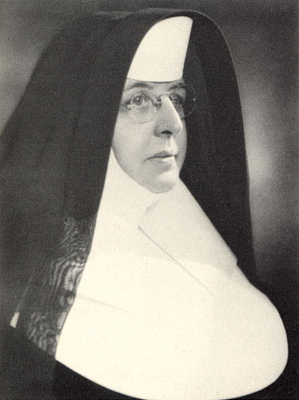 Sister Mary Hilda Miley, RSM, principal 1932-1936
History of St. Francis Xavier Academy
St. Francis Xavier Academy was opened by the Sisters of Mercy with twenty students in 1851. At that time, it was both a boarding school and a day school. In 1874, a building with convent and school was erected on Sixty Broad Street in Providence, RI. Two years later, Joseph Banigan, the "Rubber King" gave $25,000 for a new chapel to be designed by a master artist from England. Every detail of the chapel tells the story of the Mother of God. For many students, the chapel was an integral part of the St. Xavier experience.
Chapel and Library wing.
By 1899, thirty-five young ladies were enrolled in the high school, as well as fifty boys and girls in the elementary school. In 1919, St. Xavier's became exclusively a high school for young ladies. Ten years later Academy Hall, a complete classroom building with science labs and cafeteria, was constructed. With the addition of the auditorium in 1932, the St Xavier campus was completed.
From the 1920's through the 1970's, St. Xavier Academy enjoyed an excellent reputation throughout the State of Rhode Island. It was fully accredited by the New England Association of Colleges and Secondary Schools. Students were accepted in colleges of choice. Graduates in the Commercial courses of study were sought after by area businesses. In addition, many religious vocations were nurtured at St. Xavier Academy.
About Saint Xavier Alumnae Association
In 1906, the St Francis Xavier Academy Alumnae Association was founded through the efforts of Sister Margaret Mary Donworth, RSM. There were only 10 graduates in the 1906 class. Currently the association's data base of over 3,000 names includes alumnae located all over the United States and abroad.
The first president of the Alumnae Association was Agnes Gormley, class of 1883. Following her example, fifty-three alumnae presidents have been supported by very loyal slates of officers, alumnae board members and Sister of Mercy counselors.
Over the years the Alumnae Association provided financial support to the school in many ways and by various events. The events included Communion breakfasts, fashion shows, and alumnae balls.
The Alumnae Association celebrated its 100th birthday in 2006.
Note: SXA Bylaws were recently revised and should anyone need a copy please write to SXA Alumnae Association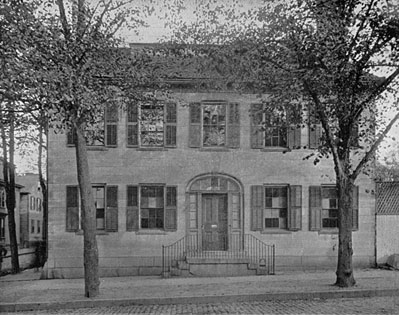 Saint Xavier's Academy, Broad Street. Erected in 1851.